---
Know more about geyser servicing
With time, the minerals and salts present in water deposit inside your geyser leading to scaling, which can cause skin allergies, heir fall and decrease the over all efficiency of your geyser.
The key step in geyser servicing in the removal of scaling, leading your geyser as good as new.
faster heating and electricity savings
Pro tip! getting your geyser service improves your geyser's heating speed and help electricity too.
It is advised to get your geyser serviced at least once a year to ensure its long life.
---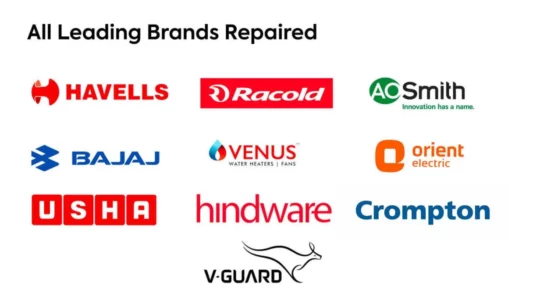 ---
Frequently asked questions
How long will it take to repair my appliance?
We understand that appliances are essential for daily use and our professionals will try to repair in the shortest time possible. Repair time depends on factors such as issue and availability of spare parts.